MY
STORY
So this is the part that everyone dreads if this was a dating site. Tell you a little bit about myself. I can tell you that i love that picture but haven't had a cigar in about 15 years. Some habits are just better ended.
I started in Radio College right here in London Ontario in 1985. Two years later, A baby dj was ready to take on the world of radio. But was radio ready for me.
Not a chance.
Lets fast forward to about 2015 and I had no interest in working for some snot nosed kid in a radio station who had no experience and answered to pencil pusher radio corporations. So I began a podcast. I started 5 nights a week for 3 hours at a time. KB Radio was born. What Radio Used to Be I tried to bring some of the personality back the way it was in the early days listening to the radio.
I guess it was successful, because within 8 month i had 60, 000 listeners and decided, why not go 24 hrs a day. Seemed like a good idea at the time.
To make a long story short, that evolved into 2 24 hr stations, adding Country into the mix. With the addition of someone in my life, and into the station operations, we again expanded to 4 stations. However, it was just too much work for one and in the end I settled on the 2 primary stations.
We have dealt with expenses, crazy's from around the world. A fan club that thought they were the reason the earth moved and countless other fun times. The #smithradioarmy blacklisted me despite my support of Scott Pattersons musical efforts, and then publicly stated they made KB Radio. (approx 2017) Search that hashtag online....lmao Yet, here i am spinning tunes, sharing some fun and making some memories.
Although for now KB AOR and KB Indie are not operational some day they may return. Never say never.
KB Radio and KB Country Radio in the year June 2020 to June 2021 had almost 1 million listeners combined. Pretty good for these little ole radio stations. For those that copy, i guess I should say thanks. LOLI welcome your comments and suggestions.
Cheers
Al Yardy
ps. To the right are the different logos for KB Radio over these few years.
1980
1980 Approx. My first DJ gear, custom built. Still have it by the way.
2022
2022 Walking the dog at night, cold and snowy. One of my best selfies ever. lol
1980
1980 Approx. My first DJ gear, custom built. Still have it by the way.
The first logo:
Just monkeying around
Logo 2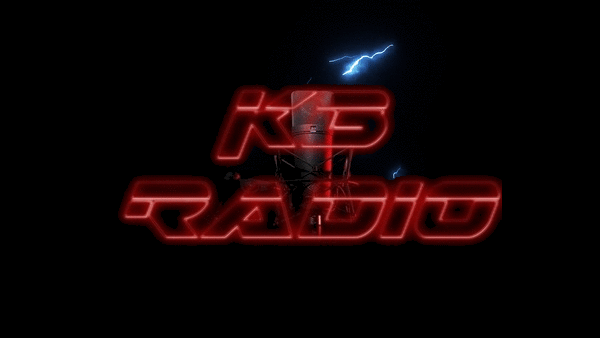 Current Logo